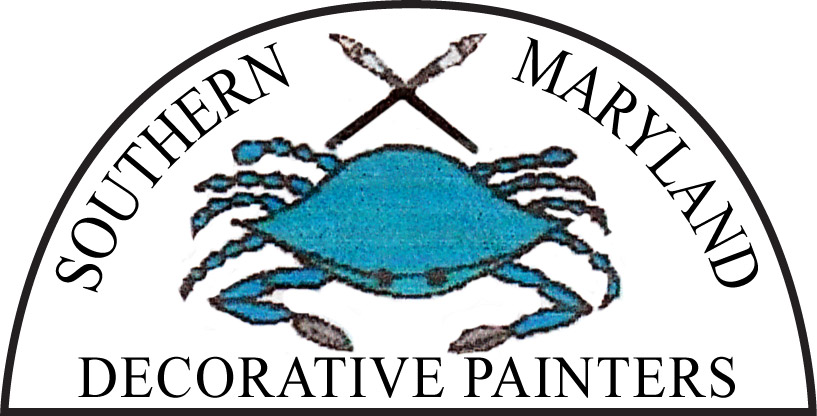 Welcome to Southern Maryland Decorative Painters
We are a congenial group of women and a few good men who have good attitudes, happy natures and we paint to relax, have fun and learn something new!!!

Everyone is welcome.

Decorative Painting or Tole painting has been defined as an art form that uses a variety of techniques to decorate functional and non-functional surfaces.
The use of patterns and tracing designs make it easy to learn,

so you do not need any formal training or drawing ability to
create beautiful painted items
.
We also have a lending library where you will find books, videos and CD's to rent for a small fee.

We would love to help you learn new skills that will keep you busy tole painting for years and years. You do NOT need any painting experience or drawing talent. However, if you ARE already an experienced artist or just want to discover your hidden talents, our Group will provide free or inexpensive opportunities to learn and to paint while developing new friendships.

You are not obligated to paint with us your first visit, but if you would like to paint the day you visit, please do! If you plan to paint, please call ahead for information about the current paint-in project and recommended painting supplies.
Please note that some paint-in projects must be ordered in advance.

We meet monthly, but if you just want to look around and see if you like us, please just drop-in anytime, or if you'd prefer to visit through zoom email us at smdp.learntopaint@gmail.com and we'll send you a link..
(You do not need to call ahead to drop in and visit.)

We meet at the St Mary's County Library in Charlotte Hall,
37600 New Market Road Charlotte Hall, MD 20622 in St. Mary's County, MD. Please see the calendar for meeting dates and times.. Our meetings and paint-ins start at 10:00 unless noted on the Calendar, but we open the meeting room and start setting up our tables and chairs at 9:00 am.
Check our Calendar for the exact dates and times.

We invite interested painters, from beginners to advanced, to visit and join us.
We look forward to meeting YOU! For more information, please contact our
SMDP President at president@smdpaint.org,
or send us a letter at 7815 Arborview Dr., Charlotte Hall, MD 20622.
---